This version of "The Deer Hunter" guitar strap has the usual maple and oak leaf camo on the back end cap, and the customer decided to match their initials to that patterns! The request was a realistic tree and leaf camouflage inspired by Realtree, hand-engraved and hand-painted onto leather.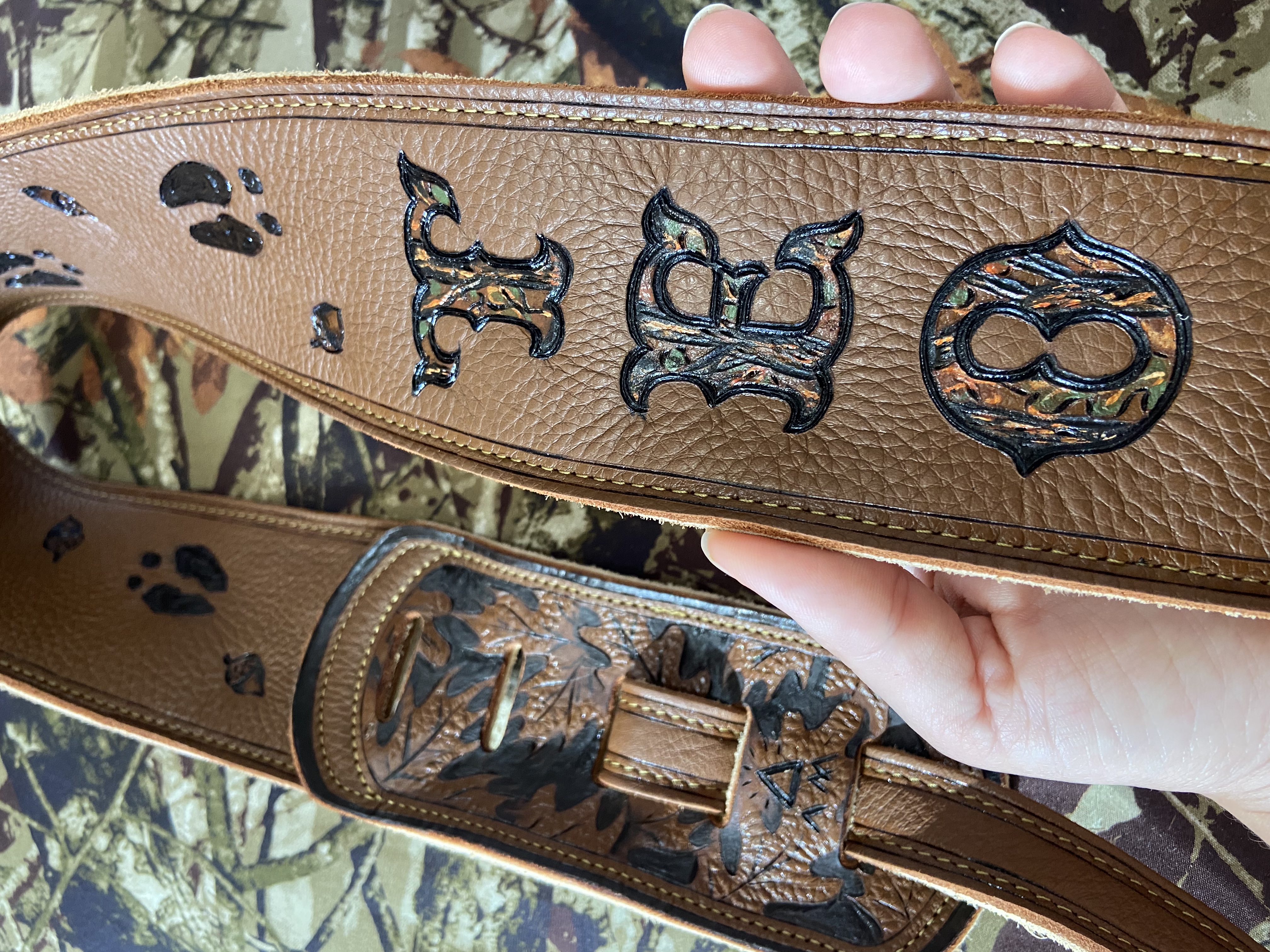 Continuing the forest motif, the strap body is filled with deer tracks and acorns.
How would this realistic camo pattern look filling the whole front or back end cap? We will try it next time!